The unsolved rape and killing of 15-year-old Kerrie Ann Brown whom horseback riders found dead two days after she disappeared from a house party continues to haunt her family three decades after the devastating loss.Kerrie's father, Jim Brown, reported her missing at about 4 p.m. CT on Friday, Oct. 17, 1986. She had vanished from a party the previous night.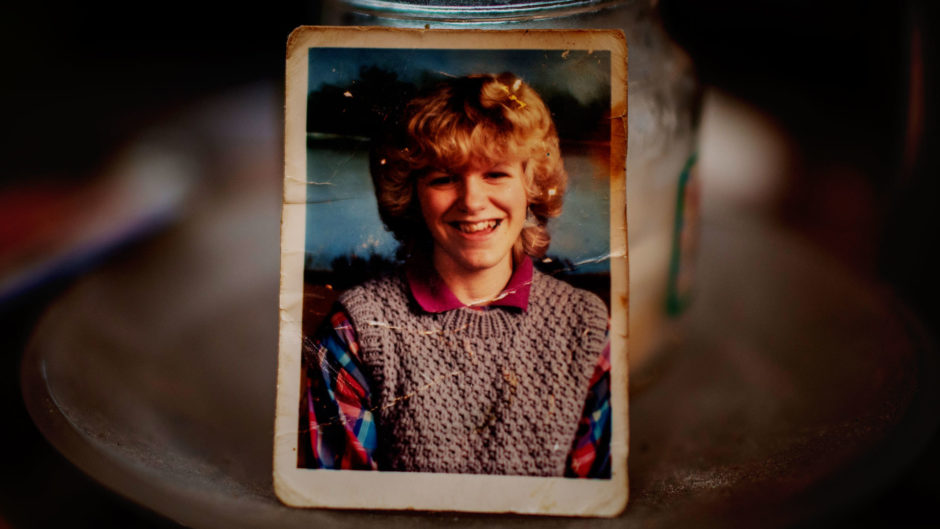 Less than 40 hours after she was reported last seen, Kerrie was found dead in a wooded area on the outskirts of her hometown of Thompson, a northern Manitoba mining town that's ranked near the top of the list of Canada's most violent communities for several years running.No one was ever convicted.
A local man was arrested and charged with first-degree murder, but a judge stayed the charges in early 1987, citing a lack of evidence.
Her friend was supposed to walk with her as they had came together to the party. As they were leaving, Nicole Zahorodny forgot her purse in the house. Zahorodny went downstairs to grab it and got into an argument with her ex-boyfriend. She suspects Kerrie got tired of waiting for the two to work things out on the stairs and left at about midnight.
A few minutes later, Zahorodny emerged to find a single set of footsteps in the snow leading down the driveway and ending at tire tracks on the street. They were Kerrie's, she says.
Kerrie was supposed to sleep over at her friends house that night. Zahorodny searched nearby streets, returning to the house party twice. Unable to find her friend, panic set in.
Zahorodny is the last person known to have seen Kerrie. She soon found herself before a group of mourners reading her friend's eulogy. That was eventually followed by seven years of psychotherapy.
On Oct. 18, less than 40 hours after Kerrie was reported missing, Donna Covic and another woman were horseback riding when they came upon her body.
They saw Kerrie's body lying on a jacket, with one hand up and one down. She was dressed in a pink and black leopard-print outfit and white socks, Covic said.
"You could see the face was smashed and beaten."
She sprang off her horse and felt Kerrie for a pulse.
"Once I knew she was gone, I said, 'Look, I'm going to go get help. I hate to leave you, but I'm going to go get help,'" she said she told the dead teen.
"I said, 'I'm … I'm so sorry this has happened to you. I'll see they pay.' And that was a bad thing to say, because I feel like I let her down."
Evidence at scene
Someone had raped Kerrie and bludgeoned her to death with branches. Police found them at the scene, stained with blood.
Tire tracks were also found, along with a red-and-blue air mattress and a black rubber car mat, suggesting a vehicle used them for traction to get unstuck from the mud before driving off.
At the time, two teenagers described seeing a green muscle car and a white van with their lights off leave the area around midnight the night Kerrie disappeared. Those descriptions helped RCMP identify a local 22-year-old owner of a similar muscle car, who became their prime suspect.
He was charged and there was a preliminary hearing in the case, but the judge decided not to proceed to trial, saying there was a lack of evidence against the accused.
Over the years, the sheer volume of interviews, evidence and paperwork ballooned into the largest unsolved cold case file in Manitoba, said Const. Janna Amirault of the RCMP's historical case unit in Winnipeg. Forty-five boxes hold 14,000 documents and details about the 2,500 witnesses, friends, suspects and investigators involved over the years.
LISTEN | Episode 1: Kerrie's father and brother describe her disappearance and the discovery of her body:
http://www.cbc.ca/player/play/1345379907809/
.cbc.ca/player/play/1345379907809/
The case languished for years until investigators found a glimmer of hope. Advances in DNA technology not available at the time of the crime helped them build profiles of two new suspects.
Investigators collected DNA samples from people associated with Kerrie or suspected of being connected to her death, but in the end, no new charges were laid, and RCMP haven't released details of the DNA profiles.
The Mounties renewed their call for tips in 2016, on the 30th anniversary of her disappearance.
The investigation is still open. If you have any additional information about this case please contact your local police department! Also "Someone knows Something" is a podcast that did a very detailed piece on this murder.. I recommend. Look for them wherever you listen to podcasts, I listed the links above if you'd like to listen.