Mark Andrew Twitchell (born July 4, 1979) is a Canadian filmmaker convicted of first degree murder in 2011 for killing John Brian "Johnny" Altinger. His trial attracted particular media attention because Twitchell had allegedly been inspired by the fictional character Dexter Morgan. The character appears in a series of novels by Jeff Lindsay and the television drama Dexter.
Born in Edmonton, Alberta, Twitchell dreamt of making blockbuster films. Twitchell had also directed Star Wars: Secrets of the Rebellion, a 2007 full-length fan film prequel set a few days prior to the original film. Secrets of the Rebellion included a cameo by Jeremy Bulloch, a British actor best known for his role as the Star Wars bounty hunter Boba Fett. The film, still in post-production, never saw release. He had also scripted Day Players, a buddy comedy. In September 2008, he shot a short horror film entitled "House of Cards" at a garage he rented in the south end of Edmonton.
First Known Attack
It all started getting more dangerous when Mark decided to get on a dating app and pretend to be a woman to attract men or whomever to come meet him. In no time he got a bite! The poor guy didn't even know what he was walking into really. Gilles Tetreault testified that he was lured using the website PlentyofFish expecting a date with a woman, only to be attacked by a man in a mask with a stun baton when he arrived at a garage rented by Twitchell. Tetreault barely escaped with his life. Even though he said the directions to the "woman's house" were suspicious, but no real big red flags before hand. You just don't know who you're talking to online.. Mark wasn't so swift his first time, He tried hitting the man with the stun baton over and over till he thought he wasn't going to be able to escape. He had blind folded Gilles also I'm guessing so wouldn't try anything slick. But he damn sure did, he felt the wind rushing in under the door and did a duck and rolled the best way he could. It was when he tried to run that he realized what the stun baton had actually done to him. He said his legs were just jello, no way he could hold up his body weight to run. He crawled out from the drive way as fast as he could and tried waving down a young couple walking their dog for help. They were kinda freaked out by the strange man crawling at them on his belly, as anyone would be. Mark then is freaking out and tries running outside and ACTING LIKE THEY'RE FRIENDS PLAYING A STUPID GAME! *oh haha ignore my silly friend, he just can't walk because we're playing a weird grown up game* no that's not really what he said but What the actual fuck right? But it kinda weirded them out enough to just walk away, but with witnesses now Mark got scared and ran back to the garage and I'm assuming started waiting for the cops to show up. Gilles finally mustered up the strength to get back in his car and high tail it out of that place. As Mark is scared waiting to be arrested, The cops never came. So a few weeks go by and he thinks he's gotten away with it.
Twitchell's next victim, John Brian "Johnny" Altinger was a 38-year-old man who worked as an oilfield equipment manufacturer. On October 10, 2008, Altinger informed his friends of his plans to meet a woman he had been chatting with on the online dating website PlentyOfFish. He gave this guy the same weird address and specific directions to the so he thought house, but was actually the exact same garage the man before had escaped from. Mark had it all planned out this time. I guess Johnny though was so excited he showed up too early for Mark and he wasn't ready. Like how many serial killers need this much preparation to do this shit. Anyways he tells Johnny she'll be back soon (Jan, the woman he's meeting) and he can just come back. So he did, even though Mark seemed weird I guess Johnny seriously had his mind on a good time. It's said that this happened twice, he showed up and had to come back. Mark thought he'd lost his chance and Johnny was fed up, so he threw him one more awful line and Johnny gets back in his car goes back yet again to this garage where no woman was, and expects sex or whatever Mark promised him over texts. Let's face it men can't think properly in this state of mind most times. So this time Mark was ready for him when he walked under the garage door just as before. This time he had a big metal pipe he used to bash Johnny in the head with.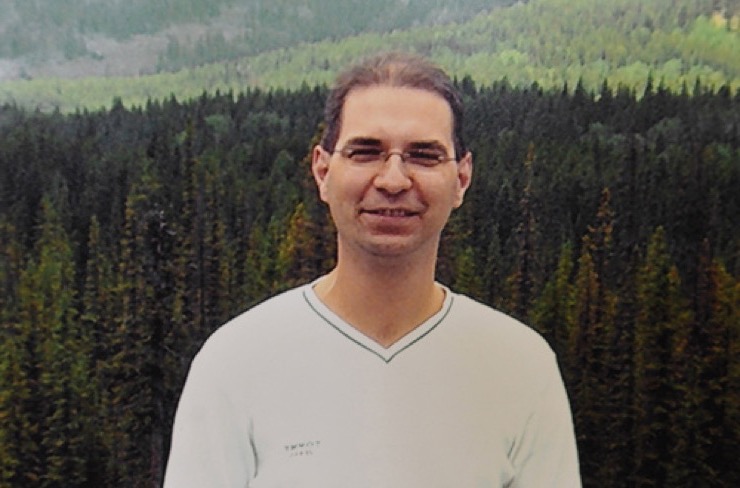 Following his disappearance, Altinger's friends became concerned after they received emails in which "Altinger" claimed that his date had taken him off on an extended vacation to Costa Rica. At work, a resignation letter arrived by email, but without a response to a request for a forwarding address for sending a final paycheck. This was very unlike the man they knew so well.
Altinger's friends broke into his condominium only to find his passport, dirty dishes and no indication of his having packed for a trip. A homicide investigation was soon launched by the Edmonton Police Service.
Twitchell, interviewed a second time by police, related an improbable account of having met Altinger before his trip to Costa Rica. According to Twitchell, Altinger then sold his car to Twitchell for $40 CAD, all the cash Twitchell had on hand.
The police, not believing this story, arrested him on October 31, 2008, and, and on the same day, charged with the first degree murder of Altinger.
The key piece of evidence presented by the Crown at Twitchell's first degree murder trial was a document, entitled "SKConfessions", which stood for "Serial Killer Confessions". The document had been recovered from Twitchell's laptop, despite having been deleted. The document begins with the passage: "This story is based on true events. The names and events were altered slightly to protect the guilty. This is the story of my progression into becoming a serial killer. "
Another document found on Twitchell's laptop did not make its way into the evidence file for the jury to read during his trial. Entitled "A Profile of a Psychopath", and believed by investigators to have been written by Twitchell, it is a detailed self-analysis of personality and behavior. It was released after the trial ended as it was deemed too inflammatory and would compromise the trial. I think I actually want to read that analysis just to see exactly how well he could even analyze himself. Honestly I don't think he gave a shit he was caught, he didn't even hide evidence well. It's beyond me why a criminal would write detailed events of their crimes but also he's insane and obsessed with a fictional TV show. He liked to write screen plays and film movies and I guess he thought 'oh that's my cover up' nah buddy that's evidence. He even went as far as warning his neighbors that he would be filming a movie the night he committed his crime. So if they hear any odd noises or screams to not call the cops. Johnny never even stood a chance with this psycho.
Twitchell was convicted of first degree murder for the death of Altinger. He still faced an attempted murder charge for his alleged attack on Gilles Tetreault. The attempted murder charge against Twitchell was dropped. Detectives were adamant they had gathered a mountain of evidence – much of it revealed during the murder trial – while even Twitchell himself admitted on the witness stand to committing the attack. In preparing the case for trial, the Crown had argued in court for both the attempted murder and first-degree murder charges to be heard simultaneously as they were part of the same "transaction" of his attempt to become a serial killer. Under Canadian law, charges can only be heard together if they are linked in some way. Court of Queen's Bench Justice Terry Clackson was not convinced by the prosecution's argument that the attack on the first victim, Gilles Tetreault, and the murder of Johnny Altinger were part of the same transaction. He ordered the charges to be severed and heard separately. "The offences are related and connected, but remain discrete," Justice Clackson wrote in his reasons for the decision. "As a result, the attempted murder charge cannot stand on the same indictment as the charge of murder because they are different transactions." A conviction of first-degree murder in April 2011 secured a maximum sentence — life in prison with no parole eligibility for 25 years — and, therefore, eliminated any need to proceed with more charges.
Dexter Obsession
Apparently he did have a strange obsession with the TV show about a serial killer called Dexter. Dexter became such a big part of his life he even made a facebook page under the Dexter Morgan persona. He made posts and acted as the Dexter personality, he even had fans or people who followed this account. The garage or "his kill room" is also something he thought made him like Dexter I guess. I think he always knew what he was doing, the Dexter show just gave a crazy man really good ideas.
Just remember you do not know who you are talking to online, anyone can lie about who they are. Avoid weird directions into a garages with strange men as well. Just a few tips. Stay Safe out there!