In 1984, a man named Gary Plauché killed a pedophile who kidnapped and raped his son, Jody. Considering the circumstances, the judge and jury showed leniency with Plauché and he was given a seven-year suspended sentence with five years of probation and 300 hours of community service, and he ended up serving no time in jail. The case was extremely controversial at the time, with many people arguing whether or not it was justifiable for Plauché to take matters into his own hands.
Plauché and his son Jody lived in Baton Rouge, Louisiana. When Jody was 11-years-old, between 1983 and 1984, he began taking karate lessons with a 25-year-old instructor named Jeffrey Doucet. At some point in their time together, Doucet began molesting the young boy. The abuse lasted for about a year until Doucet kidnapped Jody and took him to a motel in California in February of 1984. Police eventually caught up with the Doucet after he allowed Jody to make a phone call from the hotel to call his family.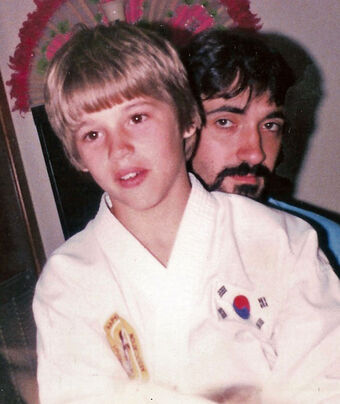 On March 16th, 1984, Doucet was flown to Baton Rouge Metropolitan Airport to prepare for his trial. Doucet was still in police custody and after he landed in Baton Rouge, he was led through the airport in handcuffs by a team of police. Plauché was waiting for Doucet with a gun in the airport, after getting a tip from a local news reporter about the flight schedule.
Plauché was waiting in the airport terminal near television crews and speaking on a payphone as all of the reporters were waiting for the kidnapper to land. He was wearing a baseball cap and sunglasses so no one would recognize him and prevent him from carrying out his mission.
As soon as Plauché saw Doucet, he took out his gun and fired a single shot, directly at the right side of Doucet's head. In videos of the incident, Plauché can be seen firing the shot before he is restrained by officers who removed the gun from his hand and arrested him. Many of the police on the scene instantly recognized the shooter as the victim's father and can be heard asking "Gary, why? Why, Gary?"
Doucet was taken to the hospital but died the next day from his injuries.
Plauché was initially charged with second-degree murder, but agreed to a plea bargain in which he pleaded no contest to manslaughter. He received a seven-year suspended sentence, with five years of probation and 300 hours of community service, which he completed in 1989. He ended up spending no serious time in jail aside from his initial time served. Plauché's defense team argued that he was driven to a temporarily psychotic state after learning of the abuse of his son.
What do you think? Did Plauché do the right thing? Should he have spent time in prison?